AvMed Medicare Advantage Appeals for

Non-Participating Providers

 

Your Appeal Rights

Providers not participating with AvMed Medicare Choice Medicare Advantage Plan have the right to appeal. You may file your appeal in writing within 60 calendar days after the date of the remittance advice.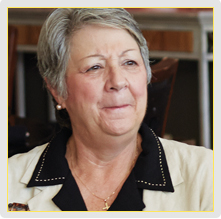 The time can be extended if you can provide evidence for what prevented you from meeting the deadline. For us to review your appeal, we will need your completed signed Waiver of Liability Statement. To obtain a Waiver of Liability form, download the document from our website here.
This link will also direct you to our Claim Appeal form.
We can also mail you a form that includes the timeframe for returning it to us. To request this, please contact AvMed's Provider Service Center at the phone number listed below. Once we receive the completed forms, we will give you a decision on your appeal within 60 calendar days.
You may mail your written appeal to:

AvMed
Provider Claims Appeals
P. O. Box 569004
Miami, Florida 33256-9004

You may also fax your appeal along with the Waiver of Liability Statement to:
1-800-452-3847
What Happens Next?
If you appeal, we will review our initial decision. If payment for any of your claims is still denied, we will forward your appeal to the Centers for Medicare & Medicaid Services Independent Review Entity (IRE) for a new and impartial review. If the IRE upholds our decision, you will be provided with further appeal rights as appropriate.
Contact Information:
AvMed's Provider Service Center can be reached at:
1-800-452-8633
8:30 a.m. – 5:30 p.m. , Monday – Friday, ET