Hours: 8am-8pm, Saturday 9am-1pm
SilverSneakers Fitness

The SilverSneakers® Program offers gym memberships, exercise classes and flex classes in nontraditional gyms to all AvMed Medicare Advantage Members.
Access over 13,000 participating fitness locations across the country.


Watch online video workouts directly from your home.


Take part in classes designed specifically for seniors.


Get fitness tools on the go with the SilverSneakers app.
Get more information about the program at the SilverSneakers website.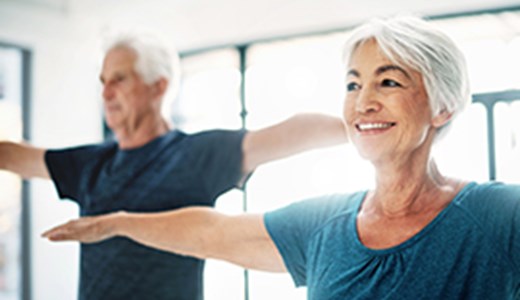 Search For Fitness Near You
Find participating gyms, workouts and classes in your area by using the SilverSneakers search tool.
If you get Medicare Advantage coverage with AvMed then you are eligible. SilverSneakers comes as a free benefit for AvMed Medicare Members.

To start your SilverSneakers benefits, visit the SilverSneakers website, click "Log In" at the top right to create an account and download your SilverSneakers member ID.

That's it! Once you've created your account you can start attending events and visiting thousands of participating fitness centers.

Unfortunately, no. Each of you will have to register with your own email address to be able to use your SilverSneakers benefits.