CONDITION SELF-MANAGEMENT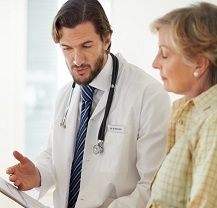 When you are living with a chronic disease, AvMed's highly trained care team works closely with your doctor and family to answer health-related concerns, consider treatment options and assist in coordinating your care. They will even call you periodically to help you manage your condition and answer any questions you may have.
Contact AvMed Case Management at 1-800-972-8633 select option #3 for Complex Case Management. We are available 8:00 a.m. to 5:00 p.m., Monday through Friday. We look forward to serving you, our valued Member.
Chronic conditions include:
·        Asthma
·        Coronary Artery Disease
·        Chronic Obstructive Pulmonary Disease
·        Congestive Heart Failure
·        Diabetes
Visit Optum for more information.